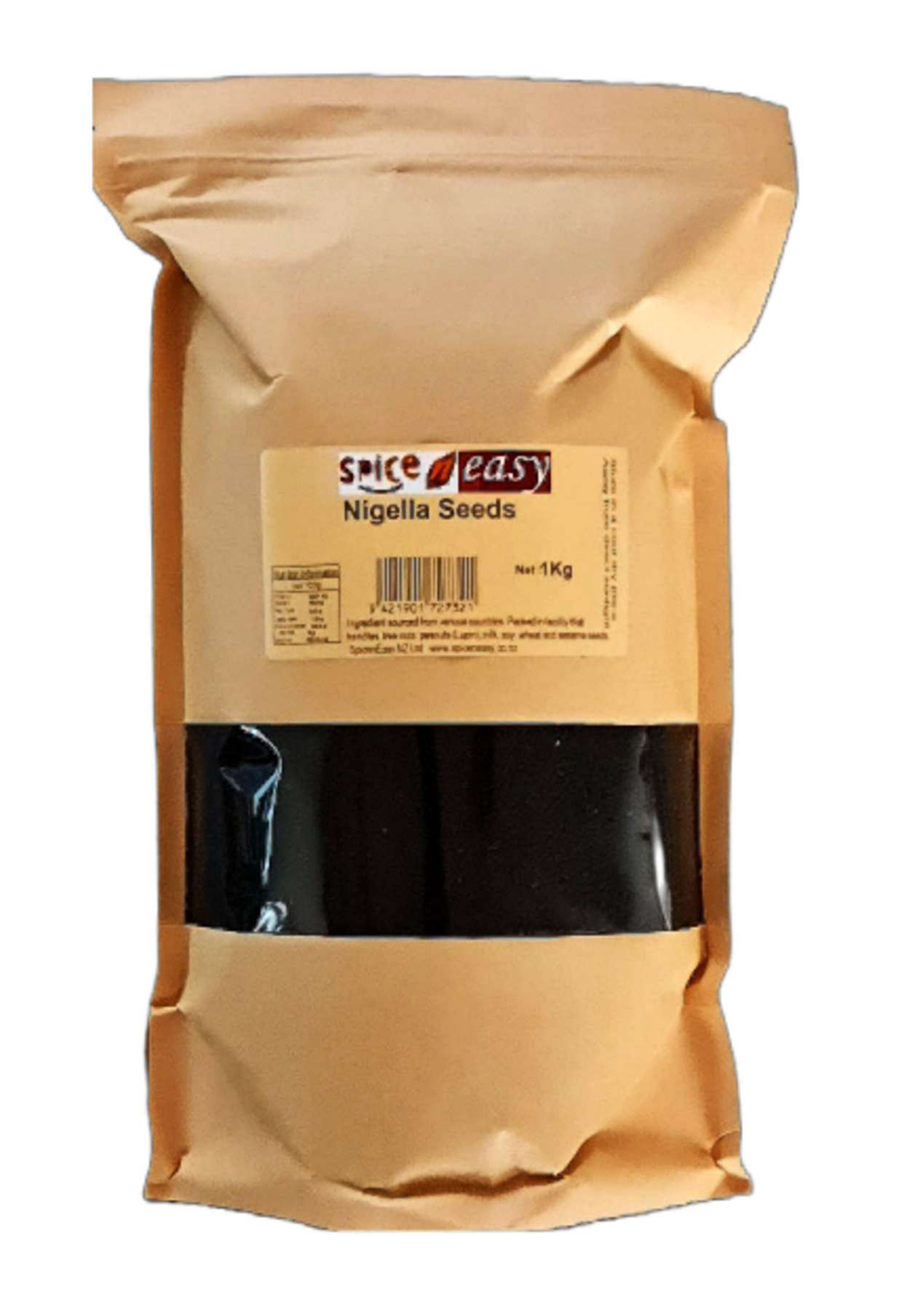 Nigella sativa (black caraway, also known as black cumin, nigella, kalojeera, kalonji or kalanji.
The seeds can be dry roasted or tempered in hot oil for a few seconds to flavor curries, vegetables, and pulses. They can be used as a seasoning in recipes with pod fruit, vegetables, salads, and poultry. In some cultures, the black seeds are used to flavor bread
This product is listed as Spice ( Food ingredient) .SpicenEasy NZ Ltd does not claim any health benefits on the same.