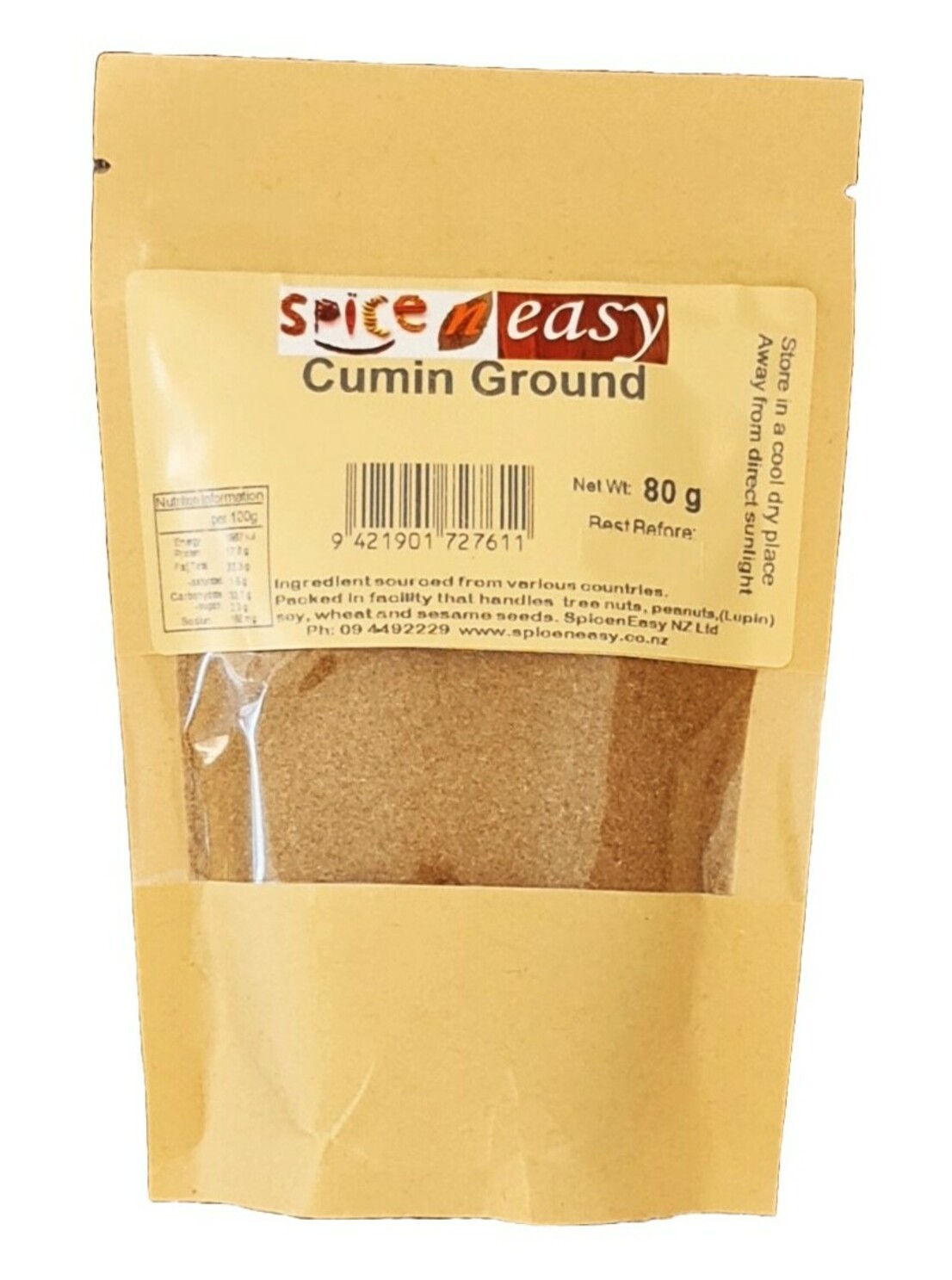 Give your dishes a aromatic ,warm, nutty and a hint of spicy flavor to your dishes with freshly ground Cumin Powder.
Cumin is a spice that forms an integral part of various dishes in the Indian cuisine. Cumin powder, cumin ground, ground cumin spice, cumin ground powder, dry cumin, dry cumin seeds
Cumin is the dried seed of the herb Cuminum cyminum, a member of the parsley family
Cumin (Cuminum cyminum) is a flowering plant, native to a territory including the Middle East and stretching east to India. Its seeds – each one contained within a fruit, which is dried – are used in the cuisines of many cultures in both whole and ground form.
The plant is mostly grown in the Indian subcontinent, Northern Africa, Mexico, Chile, and China.
Cumin seed is used as a spice for its distinctive flavour and aroma. Cumin can be found in some cheeses, such as Leyden cheese, and in some traditional breads from France. Cumin can be an ingredient in chili powder (often Tex-Mex or Mexican-style) and is found in achiote blends, adobos, sofrito, Garam Masala, Curry powder, and Baharat, and is used to flavor numerous commercial food products. In South Asian cooking it is often combined with coriander seeds in a powdered mixture called  "dhana jeera". Cumin's distinctive flavour and warm aroma are due to its essential oil content
Cumin can be used ground or as whole seeds It imparts an earthy, warming and aromatic character to food, making it a staple in certain stews and soups, as well as spiced gravies such as curry and chili. It is also used as an ingredient in some pickles and pastries. In southern Indian states, a popular drink called jira water is made by boiling cumin seeds.
Detailed information about Cumin can be found here