Organic Methi Powder Radico 100 percent Cert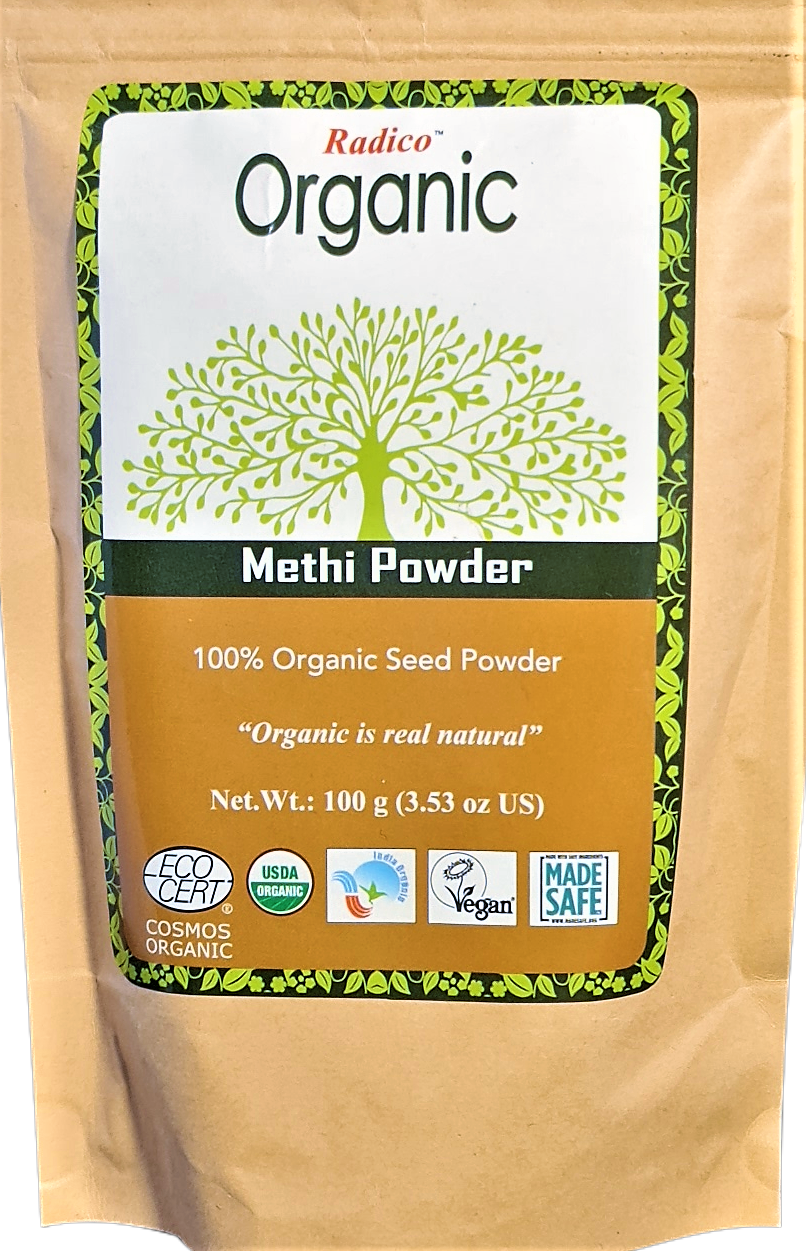 Methi (also called fenugreek) is an intensive care powder that can be used on both the hair and the skin due to its versatile and beneficial properties for humans. Methi has a spicy, liquorice-like fragrance and can be mixed well with other plant powders.
Methi counteracts hair loss and has a strengthening effect.