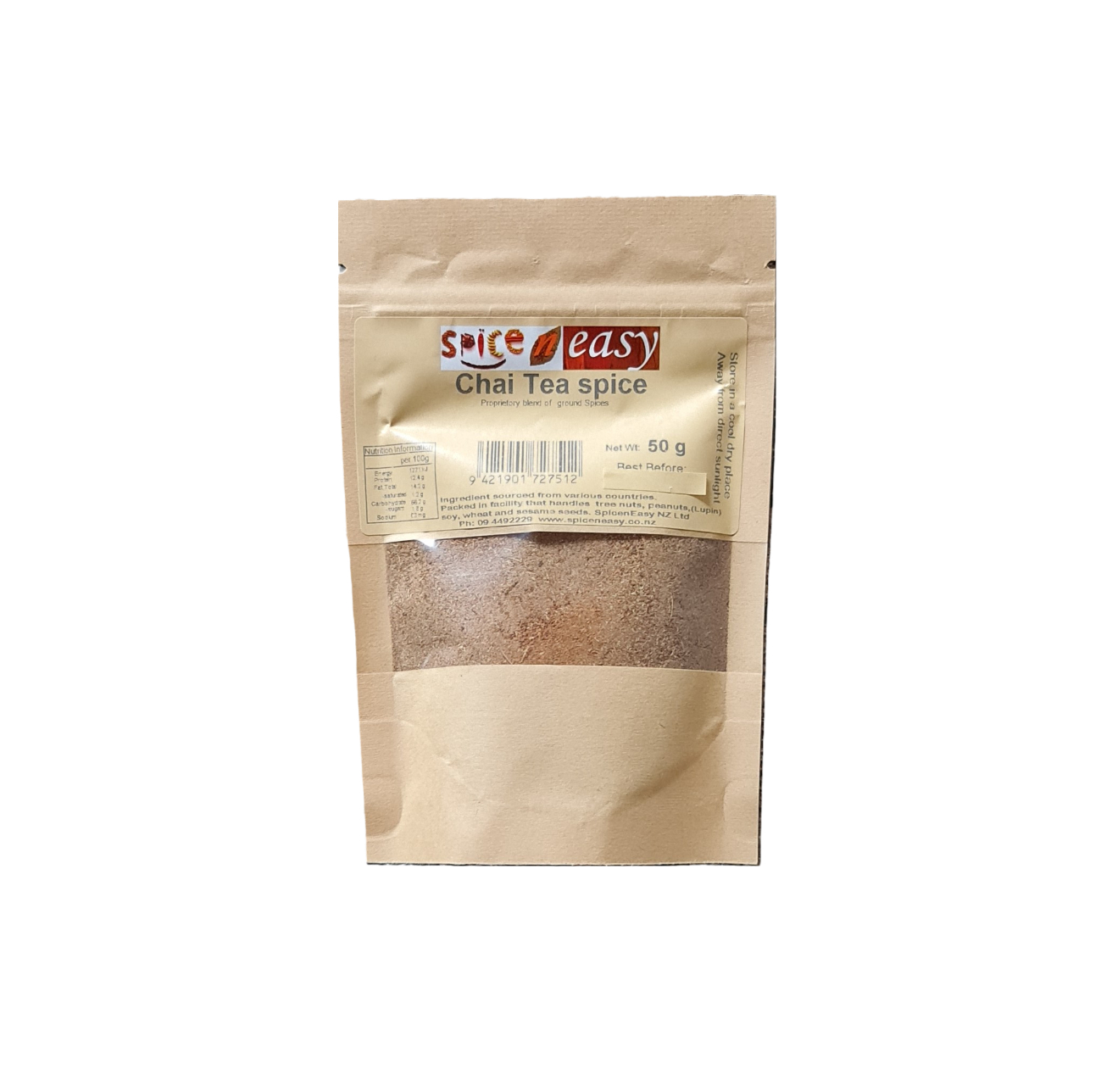 In India, "chai" is simply the word for tea. 'mixed-spice tea' is a tea made by boiling black tea in milk and water with a mixture of aromatic herbs and spices .often referred as Chai, chai tea,chai spices, chai tea drink, masala chai, black chai spice blend.

To best enjoy our Chai Tea Spice:

Boil 1 tsp black tea leaves ( 1 black tea bag) in ½ cup water.Add 1/2 tsp SpicenEasy Chai Tea spice. Simmer.
On the other side froth ½ cup hot milk. Strain tea into cup Add sugar 1 – 1½ tsp (as required)
Stir Top with hot milk with froth and Enjoy!
Chai tea is made from a combination of black tea, ginger and other spices. The most popular spices include cardamom, cinnamon, fennel, black pepper and cloves, although star anise, coriander seeds and peppercorns