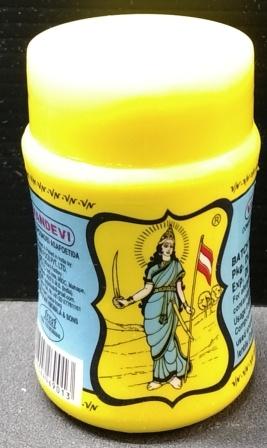 Asafoetida ( Indian Name: Hing) has a pungent smell .This spice is used as a digestive aid, in food as a condiment, and in pickling. It plays a critical flavoring role in Indian vegetarian cuisine by acting as a savory enhancer.
★

★

★

★

★

Asafoetida as aromatherapy

I use Asafoetida as aromatherapy. I discovered by accident that I feel good immediately when I hold the jar to my nose and smell the powder. I just love it! I have several jars of it so there is always one handy. Emotional first aid for me! I've talked to about 6 aromatherapists on the phone about this but none of them had heard of it and were not interested in my experience. But I use it every day and will continue to do so.