Indian Masalas Spice Blends pack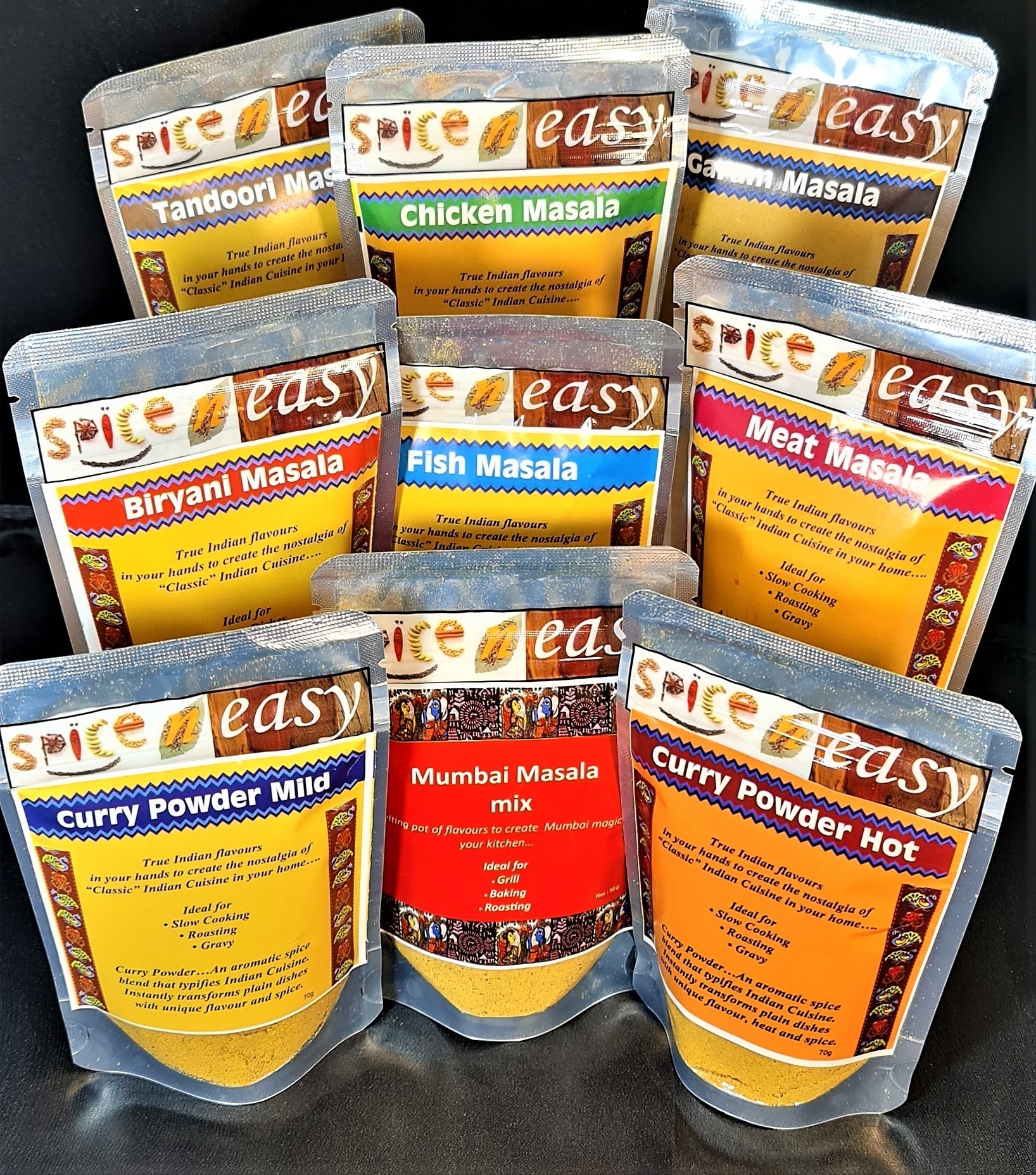 Incredible India on a platter for your kitchen to spice up your life ...just a little sprinkle goes a long way

Every Indian Masala Spice Blend Pack contains 1 unit each of :

Garam Masala 70g
Curry Powder Hot 70g
Curry Powder Mild 70g
Tandoori Masala 70g
Biryani Masala 50g
Meat Masala 70g
Fish Masala 70g
Chicken Masala 70g
Mumbai Masala Mix 50g
Indian Masalas Spice Blends pack
Every Indian Masala Spice Blend Pack contains 1 unit each of :
Garam Masala 70g
Curry Powder Hot 70g
Curry Powder Mild 70g
Tandoori Masala 70g
Biryani Masala 50g
Meat Masala 70g
Fish Masala 70g
Chicken Masala 70g
Mumbai Masala Mix 50g
★

★

★

★

★

Indian Masalas Spice Blends pack

As a bloke I love curry and often make it for my family. I ordered this pack for us and since then several of my friends have also wanted them so have ordered for them as well. Fast delivery, quality is good and easy to use.