Chicken Madras Recipe Kit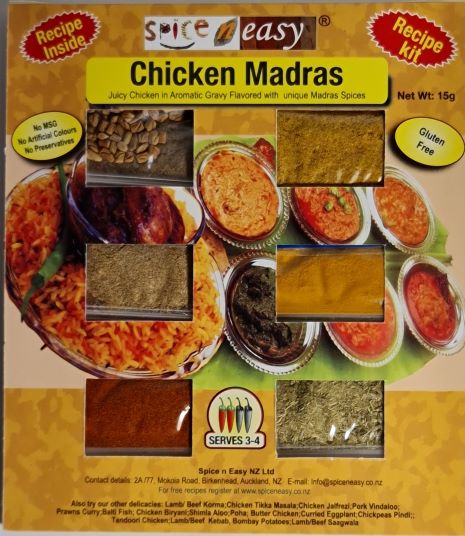 Meal kit with Recipe and spices for Juicy Chicken in aromatic gravy flavored with unique Madras spices . Inspired by South Indian cuisine from Chennai. Gluten Free .
Preparation Time: 10 Mins                                 Cooking Time: 35 Mins (estimate)
Contents of SpicenEasy Chicken Madras Recipe Kit: Spice Mix,Turmeric,Coriander Powder,Paprika,Fennel Powder,Fenugreek Seeds.
★

★

★

★

★

Chicken Madras

I used to buy this from my local supermarket but they stopped supplying it. Was so disappointed. I stumbled across it while searching for gluten free flour for my daughter. Thanks Spice N Easy I got to enjoy my fav Chicken Madras again 😋😋👌