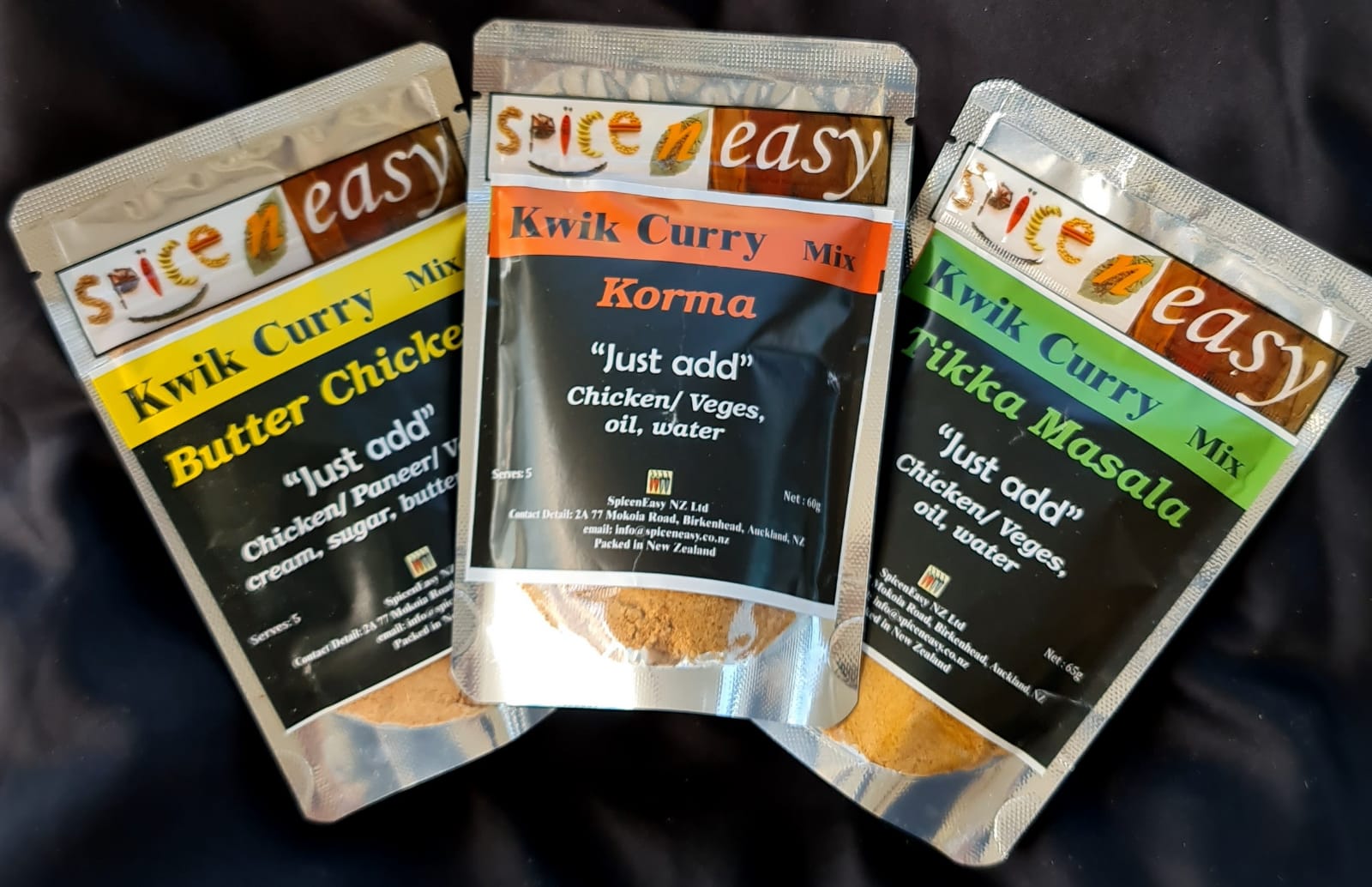 Quick n Easy classic meal kits curries ...to keep you going all week.
Just add chicken water and oil..!!
Or use with Veges or Paneer or Tofu...whatever takes your fancy!

Each pack consists of 1 unit each of:
Kwik Curry Butter Chicken
Kwik Curry Korma
Kwik Curry Tikka Masala
★

★

★

★

★

Very pleased

Whilst I didn't follow the suggested recipes i.e. used this mix as a alternative to what I normally put together from scratch and utilised the usual onion flavour carrier etc. (also added crushed almonds in cream to the Korma) but the Tika Masala and Korma were great (haven't tried the Butter Chicken yet but am guessing it's going to be excellent as well); also quick delivery....thoroughly recommended.