Masala Dubba Spice Tin Medium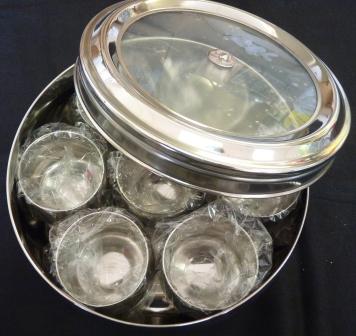 The irrefutable necessity in every Indian Kitchen...The quintessential Masala Dubba...The Spice Tin.

Keep all the regular spices in one stainless steel container...always handy to cook up a storm!!
★

★

★

★

★

Masala Dubba

Was delighted to receive this so quickly - it arrived the day after I ordered it! The pots are a good size and the quality of the stainless steel and the clear lid is lovely. I also bought 7 spice packages to fill it and they were also of great fresh quality, packed and labelled well in strong resealable packs. Well done Spice n easy. Will definitely be re-ordering the spices from you.