Organic Shikakai-Ritha-Amla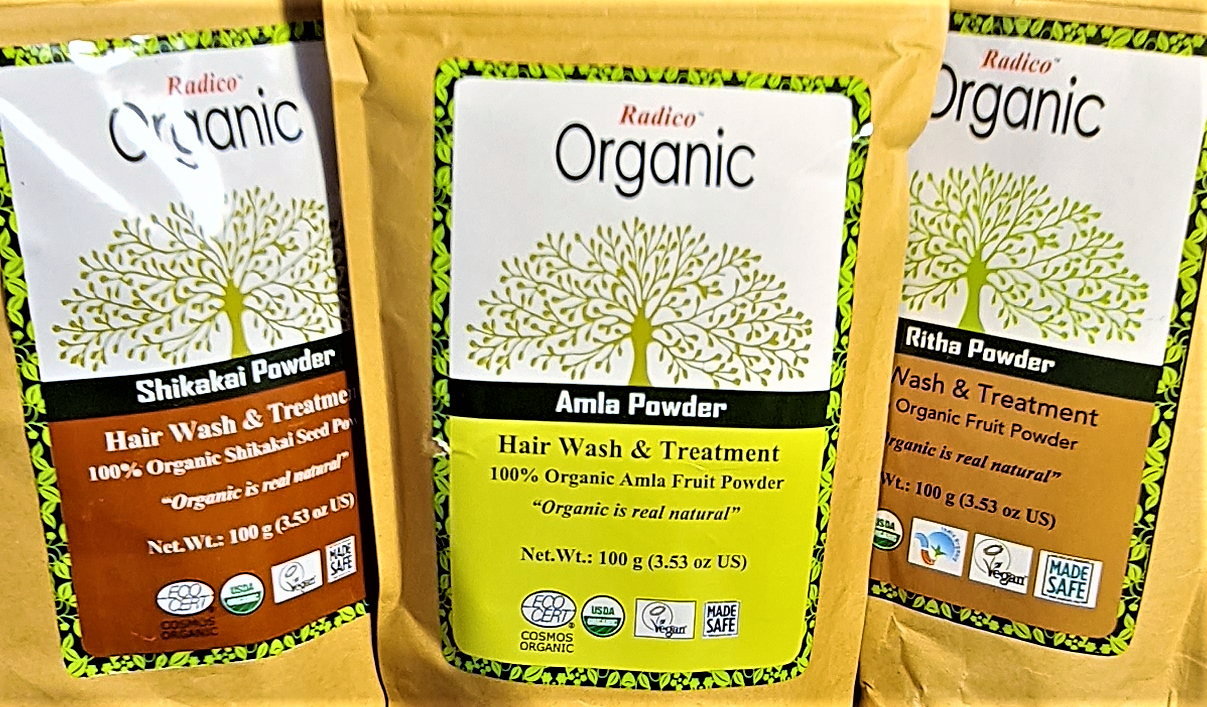 The Shikakai Powder ensures hair manageability while cleansing very sensitive scalp in a gentle manner.
Organic Amla Powder is an excellent remedy for premature greying of hair.. It also promotes hair growth and improves its retention.
Ritha removes Dirt & Excess Oil from the Hair & Scalp,
Fights against Dandruff and Itchy Scalp.