Organic Hair treatment+Henna+Bhringraj+Amla+Colourless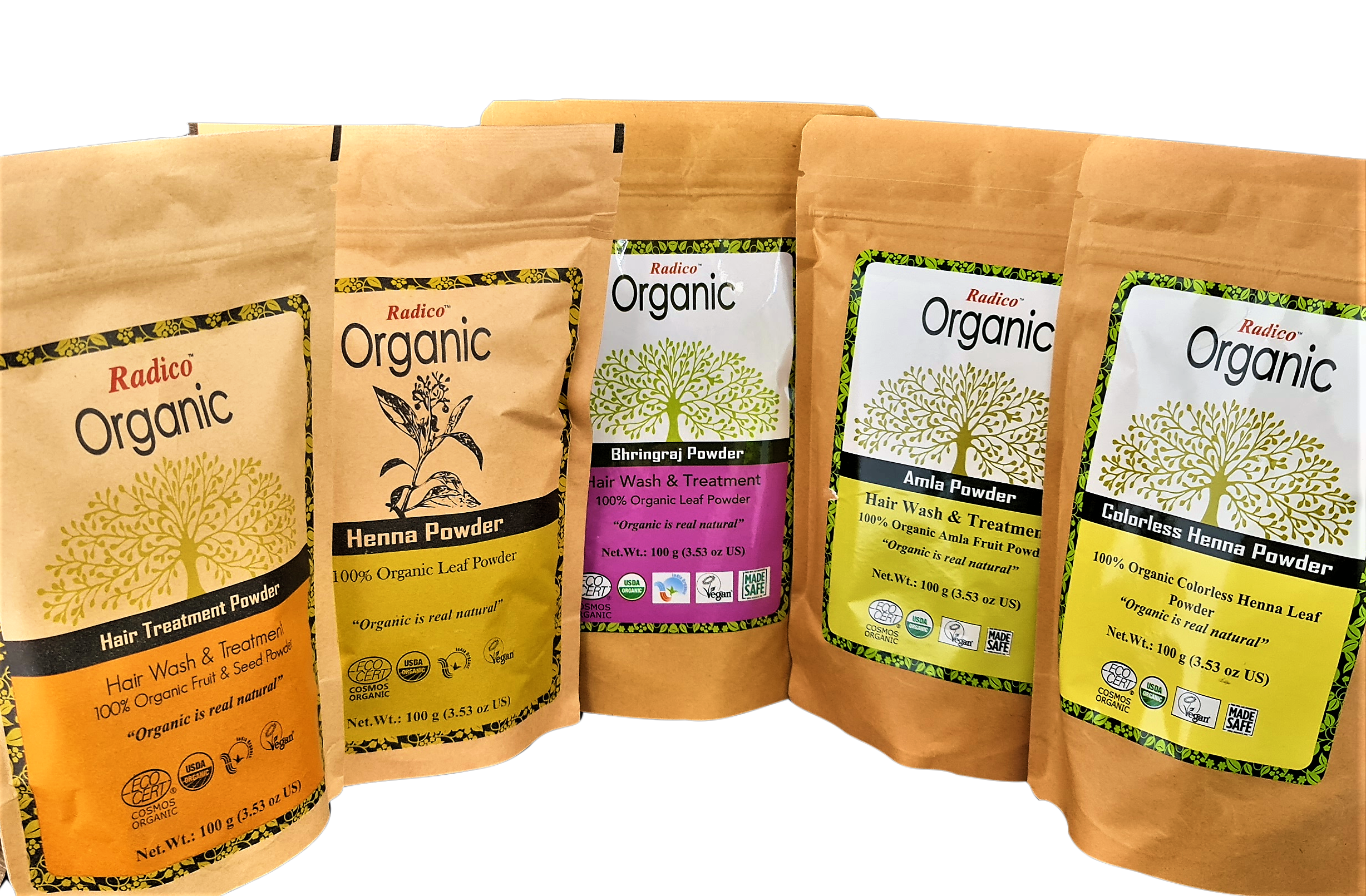 Organic Amla Powder is an excellent remedy for premature greying of hair.. It also promotes hair growth and improves its retention.
Hair treatment powder • Is an excellent hair cleanser and hair conditioner
• is beneficial in stimulating hair growth and treating dandruff.
Organic Henna is ideal for those people who are sensitive and allergic to synthetic chemicals.
100% Organic Herbs Only
Bhringraj helps in preventing hair loss and greying of hair.
Bhringraj Promotes new hair growth by stimulating hair follicles
Adds shine and lustre to hair
colourless henna Controls dandruff, prevents excessive hair fall and increases shine in hairs.
C-TRT--Less-Amla-Bhring_Henna