Our Product Range
Organic Henna Hair Colour & Hair Care products:
Whats the secret to Indian women & great looking hair?
SpicenEasy introduces ECOCERT/USDA Organic certified "Radico Organic Hair Colour" :
We are the exclusive distributor for this exciting range.
If you would like delivery to a rural or Waiheke & Great Barrier Island address then click the "Rural Delivery" button.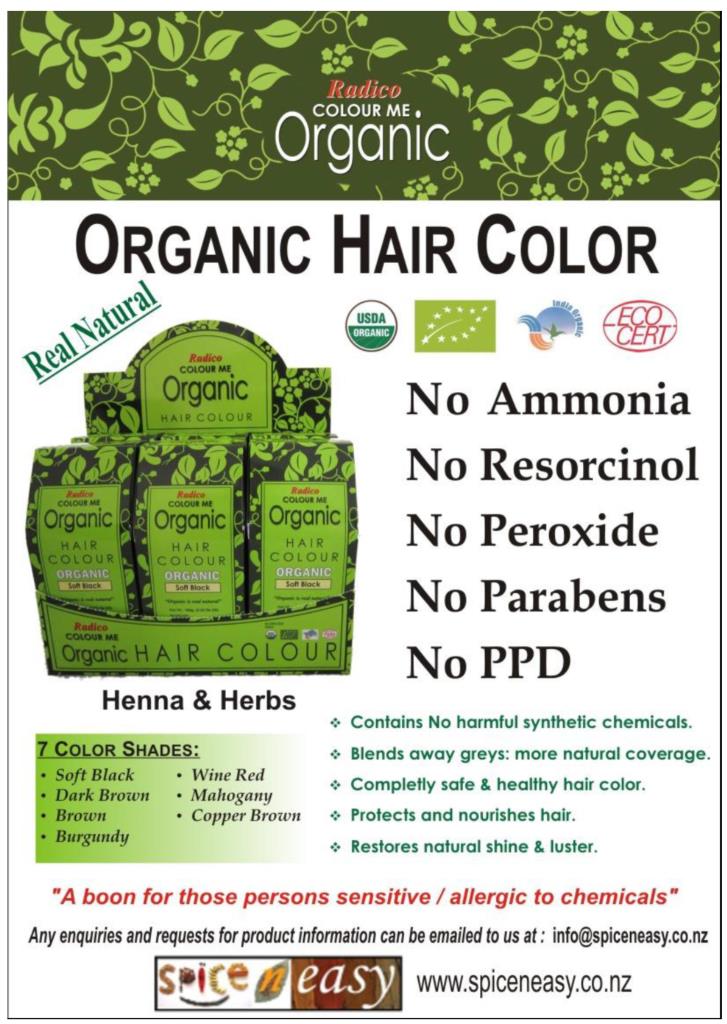 Available at:
Ideal Health : www.healthy.co.nz
Health 2000 stores:www.health2000.co.nz
Huckleberry Farms: www.huckleberryfarms.co.nz
Commonsense Organics: www.commonsenseorganics.co.nz
Cornucopia Organics : www.cornucopiaorganics.co.nz
Piko Whole Foods : www.pikowholefoods.co.nz
and various Organic stores all over New Zealand